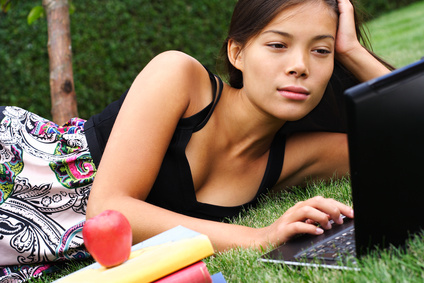 We require authors to submit their work in at least one of the three most common ebook file formats: .mobi (Kindle), .epub (Nook, Kobo, Sony, Google Play, iBooks), and .pdf (any device or application). When we invite you to review a book, we'll make sure it's available in one of your desired formats.
Apps: Many members have a favorite app they use to read e-books. Please follow the app instructions on how to load and read e-books in your preferred app.
Tablets or ereader devices: There are many ways to transfer files between devices (e.g., USB, cloud storage applications, removable storage devices). Here's how to transfer the file via USB cable:
Connect your device to your computer using the USB cable that came with the device.
Using your file manager, find the device (usually referred to as "Removable Disk") and open the "My Document" folder.
Download the e-book file directly to the "My Documents" folder on your device. If you've already downloaded the file to another location on your computer, simply drag and drop it to the My Documents folder on your device.
Safely eject the device and unplug the USB cable. Turn on your device and look for the book in the My Documents folder.
There's no shortage of advice on the web about how to load e-books to various devices. We've collected some of the most helpful references for each device or application below. As always, if you have questions, please feel free to This email address is being protected from spambots. You need JavaScript enabled to view it. — we're happy to help.
General reference for virtually any device
http://www.galaxie.com/installing-ebooks
Kindle
http://google.about.com/od/kindlefire/a/How-To-Put-Non-Amazon-Books-On-Your-Kindle-Fire.htm
http://www.amazon.com/gp/help/customer/display.html/?ie=UTF8&camp=1789&creative=390957&linkCode=ur2&nodeId=200798780&tag=thokw-20
Nook
http://www.epubor.com/transfer-downloaded-ebooks-from-computer-to-nook-tablet.html
Kobo
http://wiki.mobileread.com/wiki/Kobo_eReader#How_do_I_transfer_ePub_files_to_my_Kobo_eReader.3F
Google Play Books
http://howto.cnet.com/8301-11310_39-57585097-285/how-to-upload-documents-e-books-to-google-play-books/
http://www.theverge.com/2013/5/15/4334444/google-play-books-ios-android-sideloaded-ebooks
iBooks
http://farmanor.blogspot.com/2013/04/sideloading-epubs-into-ibooks.html
http://www.chainsawonatireswing.com/2012/10/24/its-easy-to-sideload-books-into-apples-ibooks/
https://plus.google.com/107728805435479614982/posts/QcoMBBqndF5